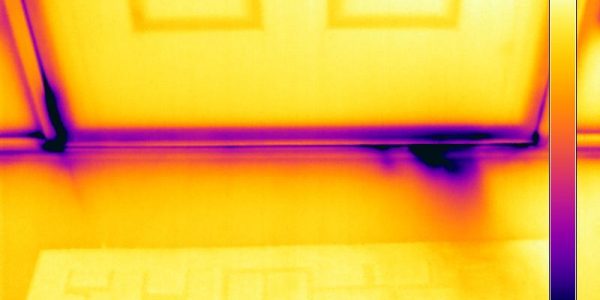 Informed by Infrared Technology
Using infrared technology L & L Home Solutions can locate not only areas of homes that are missing insulation like shown in the previous email, but we can also locate infiltrations as shown in this image. The dark areas show where there is cold air infiltrating the home.
What Our Clients Are Saying...
Since hiring L & L Home Solutions to insulate our home, our house has not only felt more comfortable during both the Summer and Winter months, but we're able to set our thermostat lower and save on our energy bills.

Brandy M. - Urbandale, IA